Doors open 8 pm, Music starts 8.30 pm. Admission price: £8/£6 on the door.
At the Fox and Newt, 9 Burley Street, Leeds LS3 1LD (opposite Park Lane College) Tel: 0113 245 4527. Facebook.
Led Bib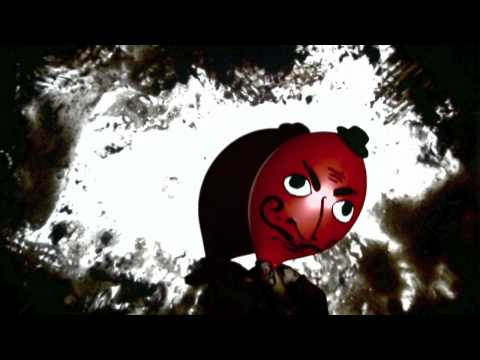 Mark Holub (drums), Pete Grogan (alto saxophone), Chris Williams (alto saxophone), Liran Donin (double bass), Toby McLaren (keyboards)
Led Bib was formed in 2003 by drummer/composer Mark Holub and played its first gig on February 24th, 2004. The group released their first album in May 2005 to widespread critical praise and went on to win the 2005 Peter Whittingham Jazz Award. Their second album Sizewell Tea was released in 2007 through iconic London based record label Babel. It was quickly followed by a limited edition live release, but it was the release of their 4th album Sensible Shoes that saw them experience widespread acclaim following the announcement that they were chosen as an Album of the Year in the Barclaycard Mercury Prize. The ensuing media storm saw them reach in excess of 20 million people as they performed on TV & Radio sessions including Channel 4 TV News with Jon Snow and playing live on BBC 2.
In 2011 they released Bring Your Own, their second album for US based Cuneiform Records, which was quickly hailed as a stand out success, getting 4 and 5 star reviews across the board. Led Bib continue to appeal to all fans of good music – it's the reason that drum and bass heads, jazz aficionados and folk and pop fans are dotted across their audiences. They have drawn references from across the musical spectrum from Captain Beefheart and John Zorn to Pink Floyd and Miles Davis.
Silence Blossoms
Sam Andreae – woodwind, electronics, Gus Loxbo – double bass, electronics, Hanna Olivegren Wessblad – voice + special guests
Silence Blossoms (Sam Andreae, Gus Loxbo and Hanna Olivegren) have focused their time playing together on incorporating contemporary poetry into an improvised music setting. Keeping the sensibilities that make improvisation such an exciting format for expression and then introducing structures or familiar shape through the use of voice, melody and texture. They craft the poetry they use into haunting melodies and tie them together with hypnotic and thoughtful improvisations. Inspired in equal parts by free improvisers and song poets such as Leonard Cohen, "Bonnie" Prince Billie, Evan Parker, Derek Bailey, David Sylvian and Otomo Yoshihide. Silence Blossoms draw their line through these two distinctly contrasting yet beautifully complementary forms of music.
www.hannaolivegren.com/silence-blossoms.html
www.facebook.com/events/572126572824535/
Listen to Silence Blossoms here: https://soundcloud.com/silenceblossoms